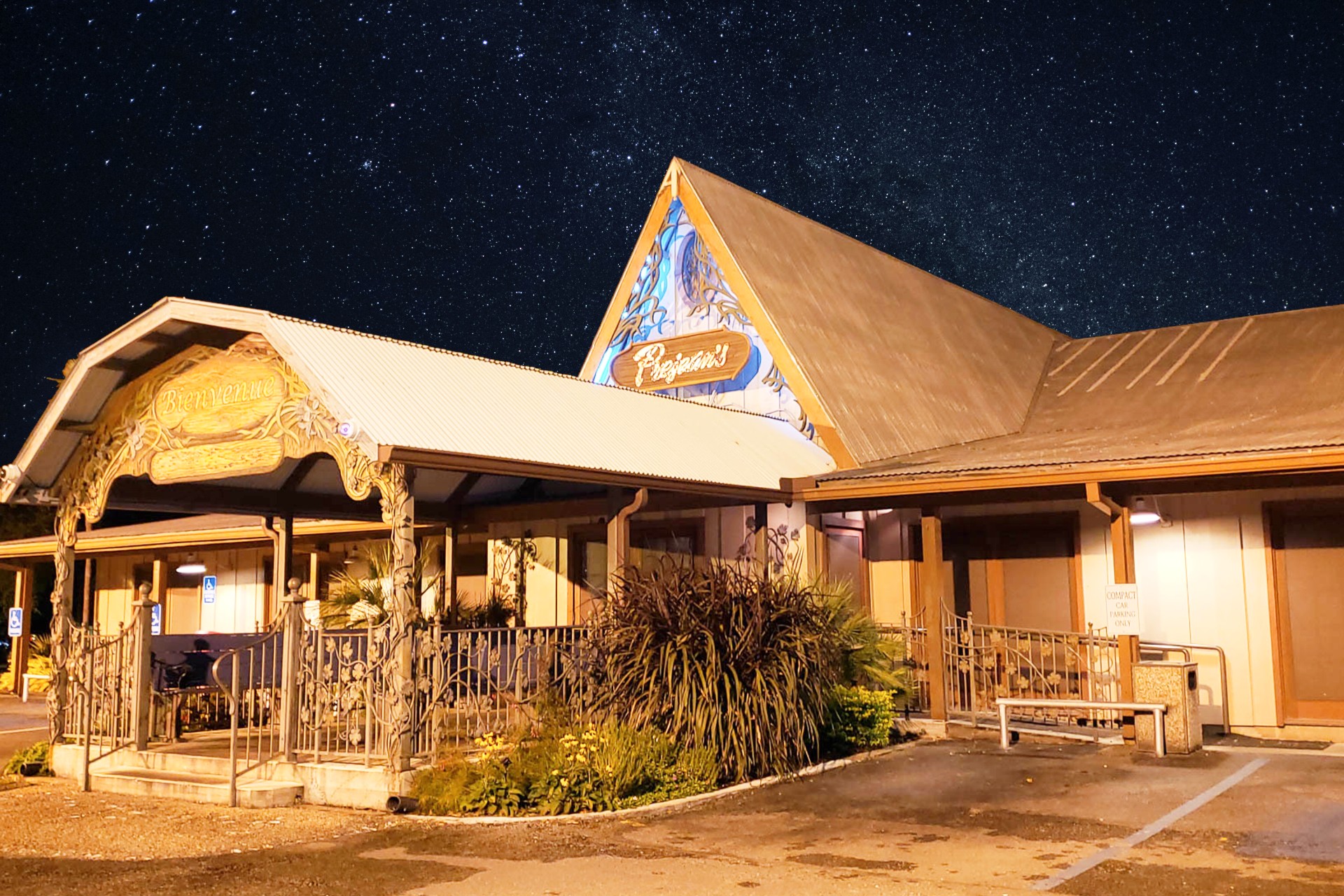 Since April 15, 1980, people from around Acadiana and around the world have been stopping in to sample the savory dishes created by the Prejean's talented team of culinary experts.
Taking the world by storm since their first visit to a culinary competition some 20 years ago, Prejean's now holds the record for the most medals captured by any culinary team in the south. Prejean's is proud to have served such dignitaries as diplomats from NATO, a U.S. Supreme Court Justice, State Supreme Court Judges and various governors. Also on the list are Congressional members, military colonels and generals, noted actors, writers and musicians.
Prejean's Restaurant has received accolades in numerous magazines and newspaper articles from around the world. Described as, "an incredible dining experience," and a "fun-filled time not to be missed when visiting Lafayette," Prejean's has become a Lafayette landmark, loved by visiting and local diners alike.
YOU WON'T BE DISAPPOINTED
What can you expect from Prejean's?
It's easy to see why Prejean's is a favorite local restaurant in Lafayette, LA.
We're known for our:
• Family-friendly environment
• Authentic Cajun food
• Convenient event space
     Whether you need someone to cater your wedding or are looking for a Friday night hangout spot, this delicious Cajun restaurant is sure to impress.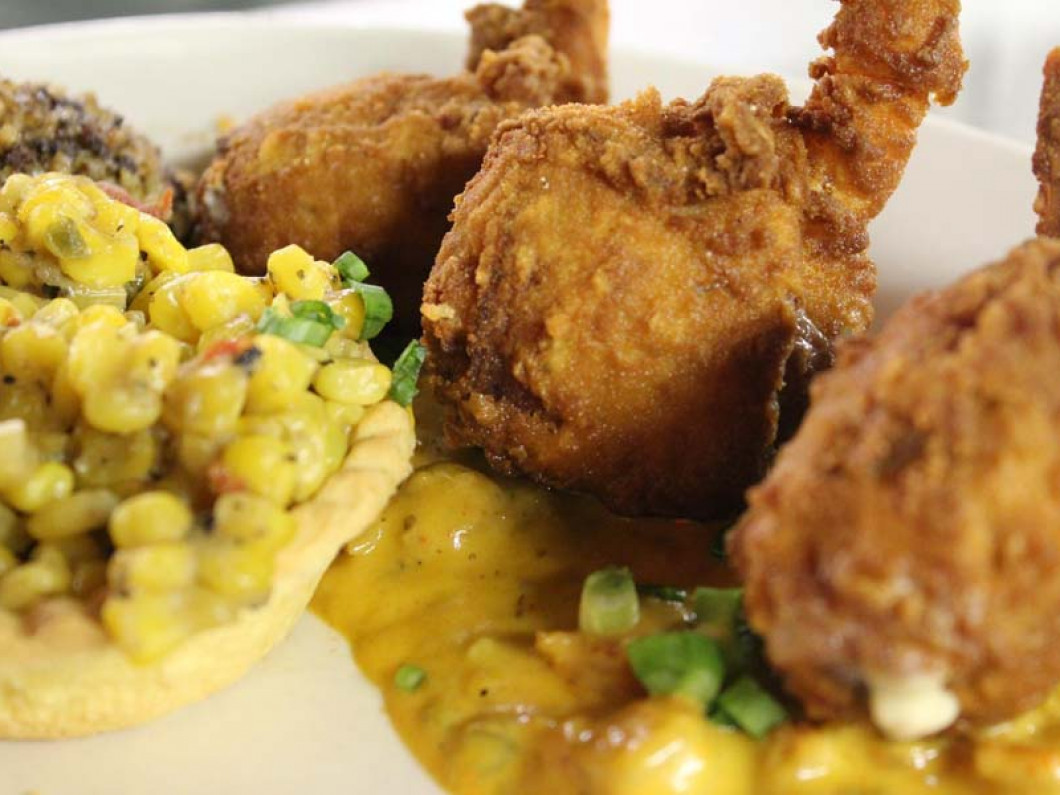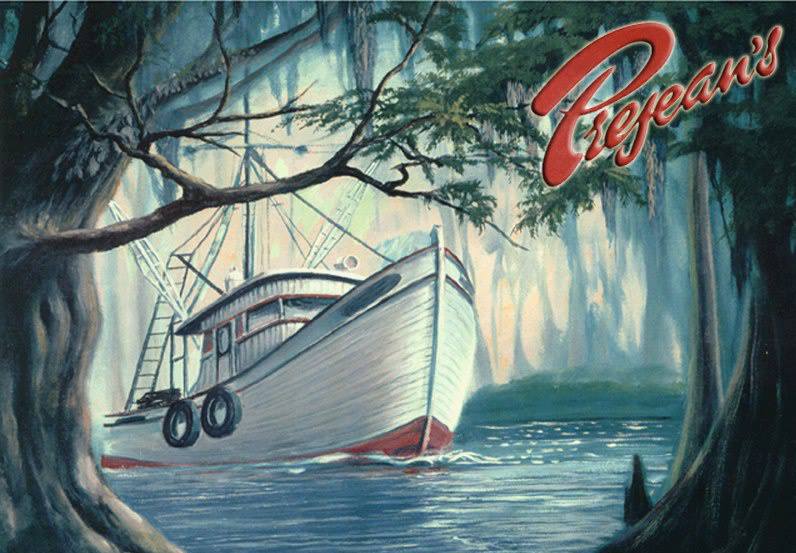 Located in the heart of French Louisiana, Prejean's Restaurant captures the hearts of all who visit. A delight to all "six" senses, Prejean's Restaurant satisfies diners with some of the best cuisine available in the south. In a culture famous for delicious flavors, Prejean's leads the way.
Our staff serves up not only the fine hospitality expected in the south, but also the succulent seafood dishes that have made Prejean's so famous. Juicy steaks, wild game dishes and world famous gumbos twist from the ordinary into memorable.
Prejean's loves to showcase the rich culture of our Cajun French heritage. Traditional music fills the air on a nightly basis with the sounds of live Cajun bands. Antique relics grace the walls and rafters. Fourteen-foot alligator "Big Al," once a native of the Louisiana's Grand Chenier swamp, sits in the middle of the dining room, guarding the culinary medals earned by Prejean's chefs in various culinary competitions held locally, nationally and internationally.
In 1980, Robert Guilbeau ("Bob" to some, "Biker-Bob" to others) and his friends built Prejean's Restaurant on farmland passed down to him from his grandparents, Walter and Inez Prejean. The idea for what would become the world's first Cajun-themed restaurant began back when Bob was working in the steam fields of California. A much younger Bob Guilbeau visited several Mexican restaurants, where more than just Mexican food was served. These establishments had captured the wonders of their culture with a magical combination of food, traditional live music and dancing, and, of course, lots of laughter.
With a dream in his heart and a longing for the traditions of his own homeland, Guilbeau returned to Lafayette with a vision for a way to combine the joie de vivre of south Louisiana with the comforts of his grandparents' kitchen. Long before "Cajun" would become a household word, Prejean's was serving those delicious boiled shellfish, gumbos, etouffee and sauce piquantes the world would come to know and love.
Pictured: Rob Guilbeau, aka Biker Bob, with the 2012 Better Business Good Neighbor Award.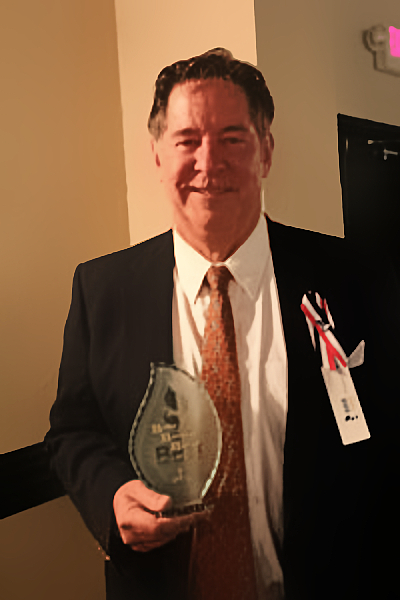 THU - SAT
8:00 AM - 8:00 PM
3480 Northeast Evangeline Throughway
Lafayette, LA 70507